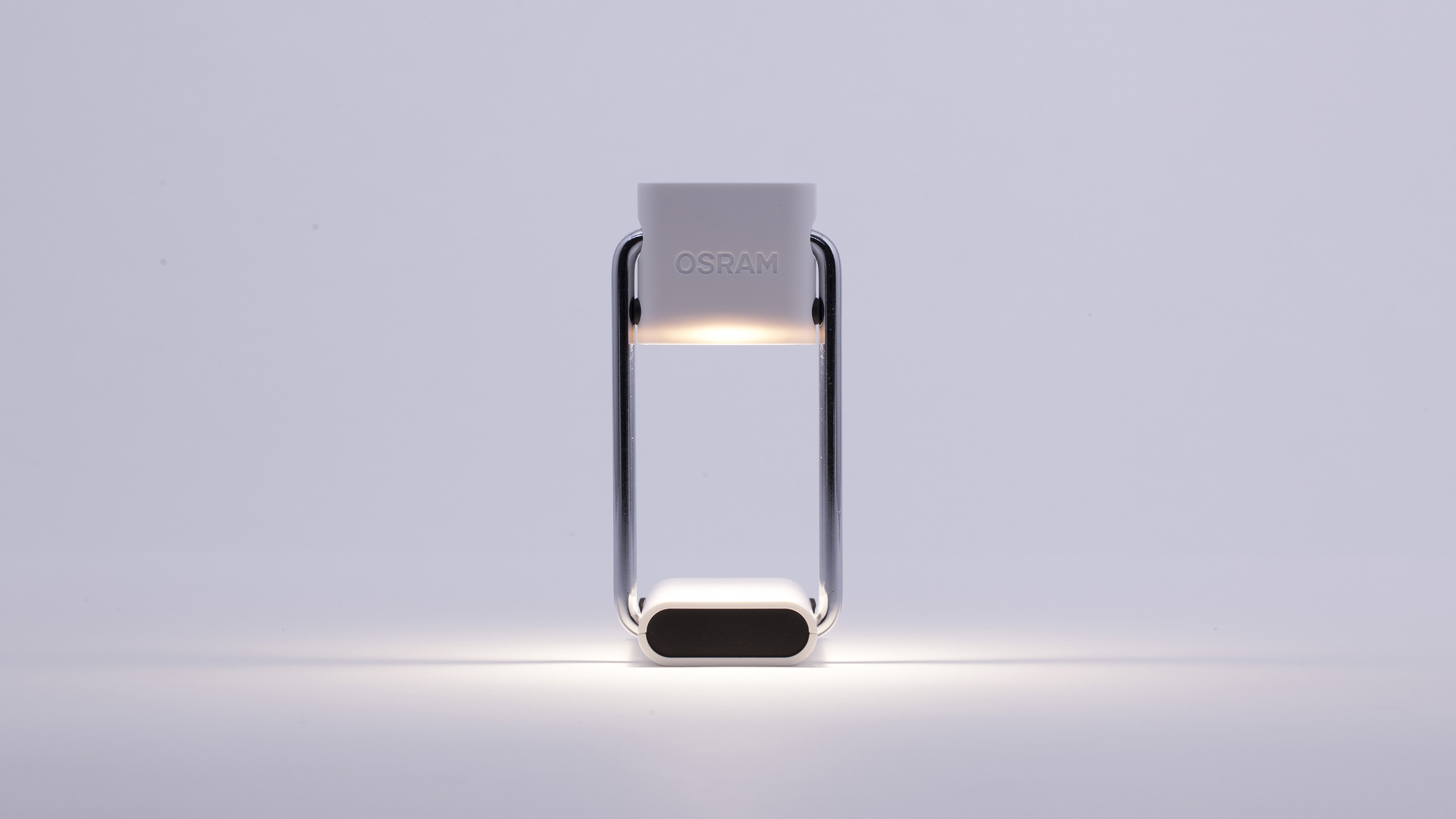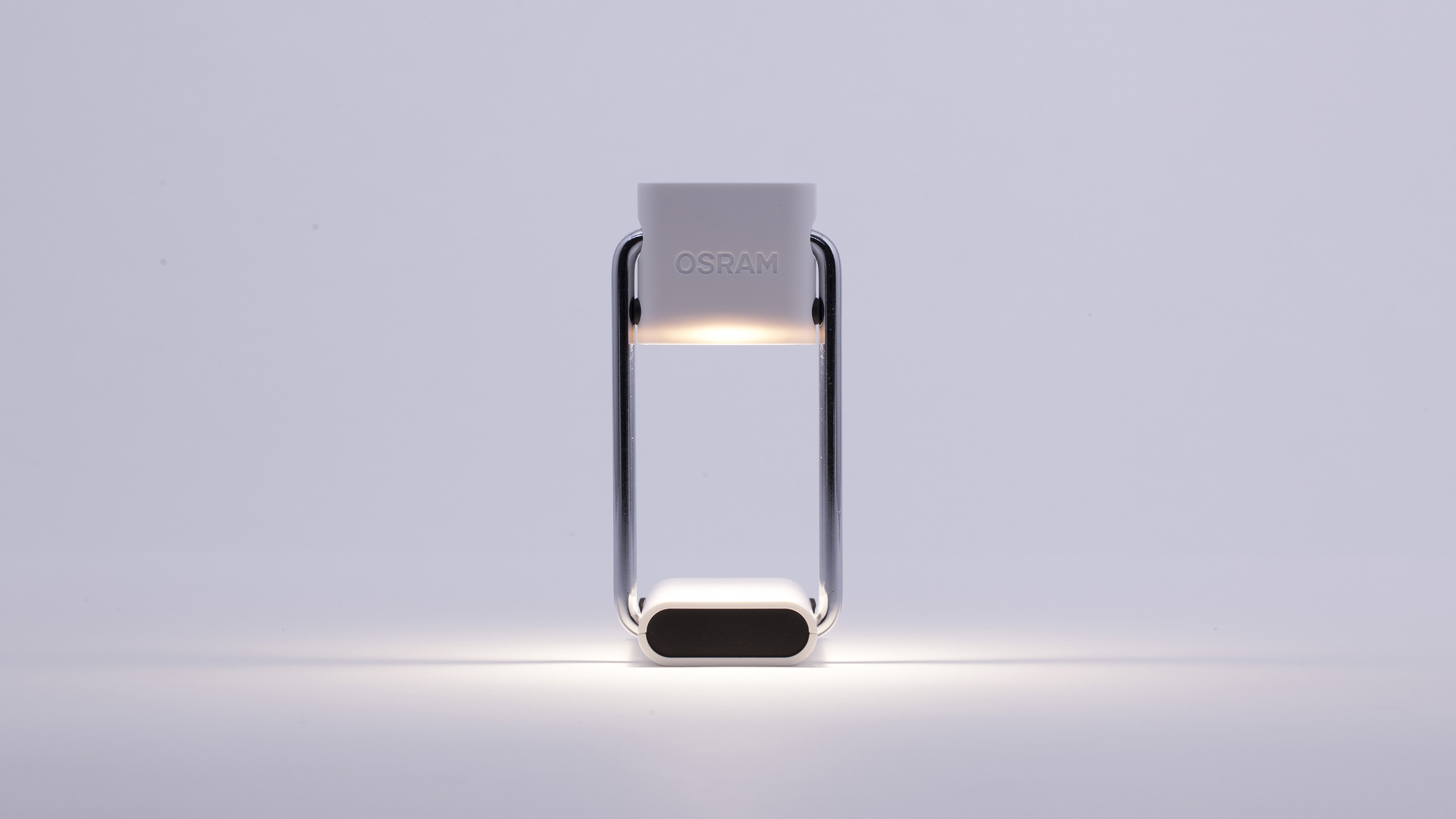 Lumiflip Pocket Light

Osram
LUMIflip is a compact portable light that provides functional tasklighting while being stylish and playful. It shines its powerful light in three intensity settings on the task at hand and can be used for technical or leisure purposes.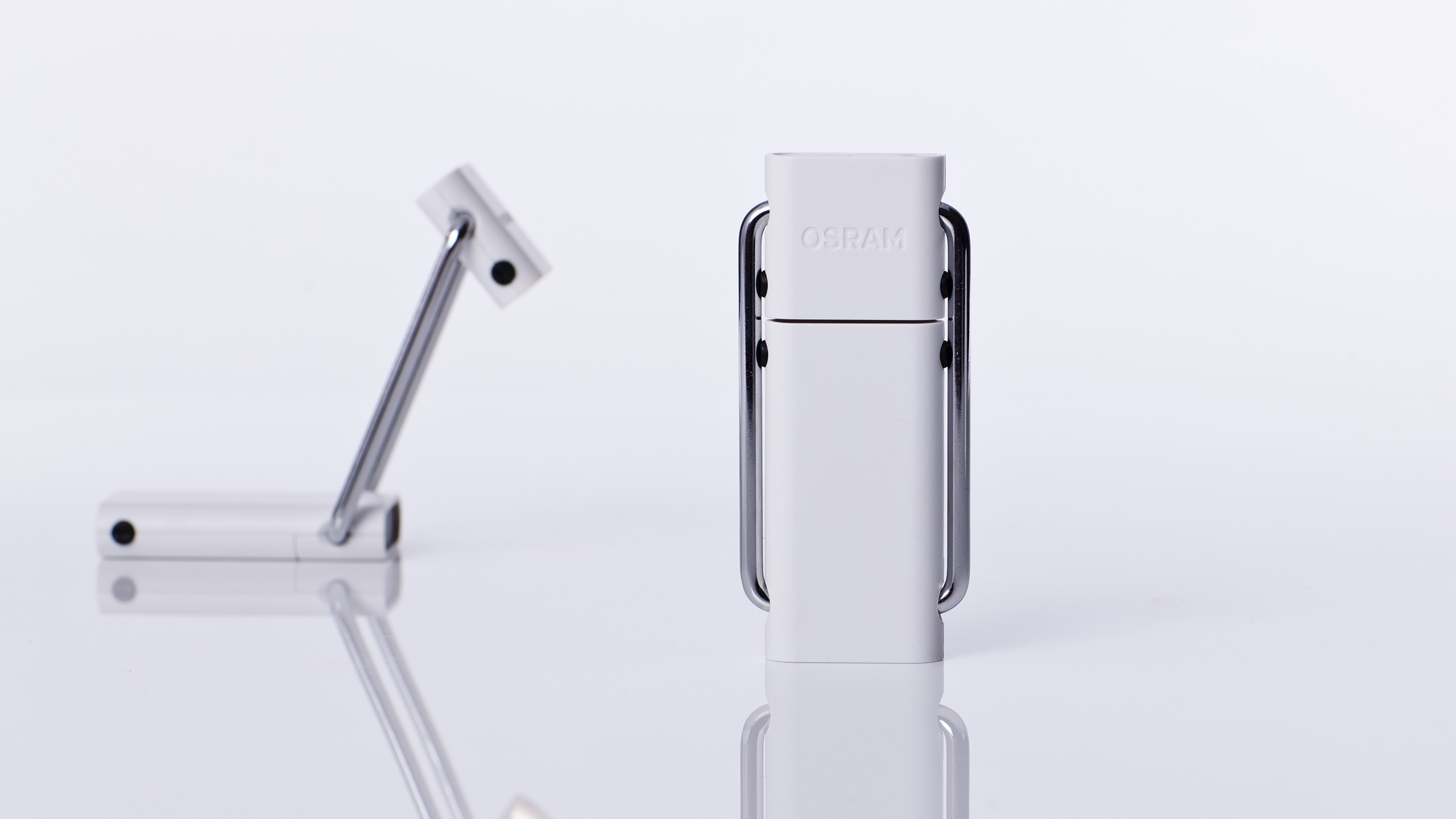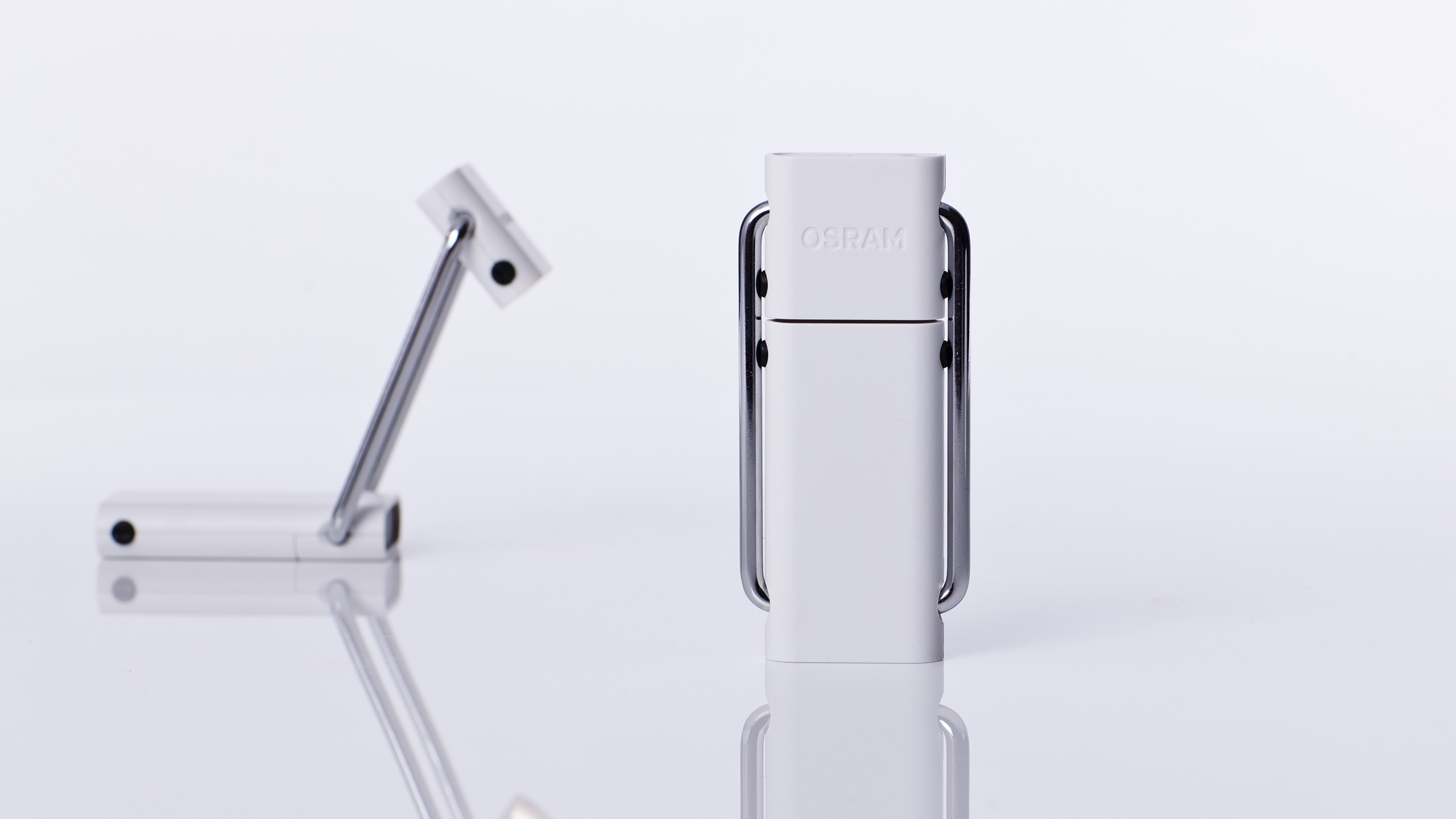 The simple design is hiding an intricate technical structure that allows for the safe flow of electricity through the two arms, providing 360 degree freedom for the main parts. In this way, unique positions can be achieved.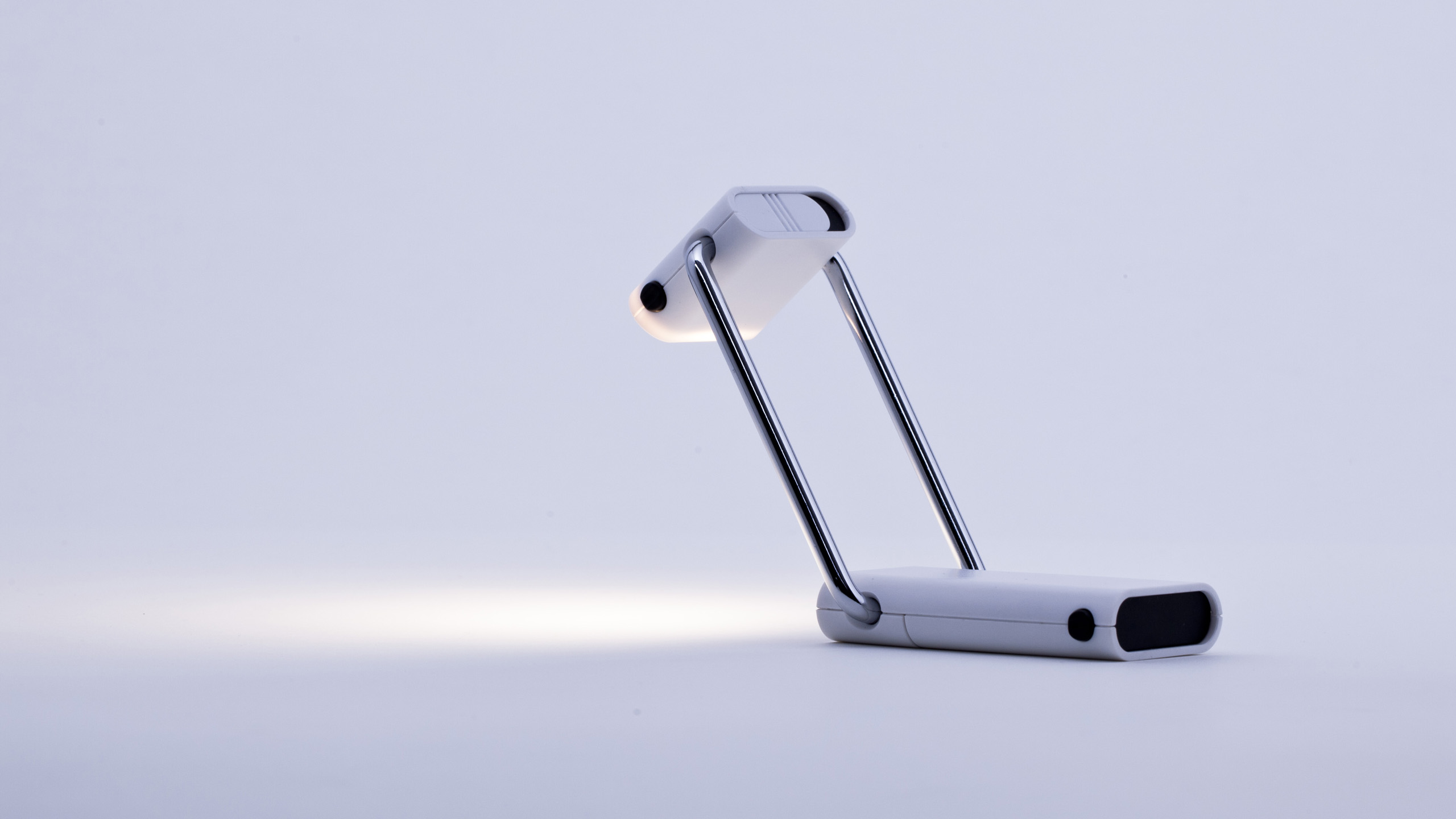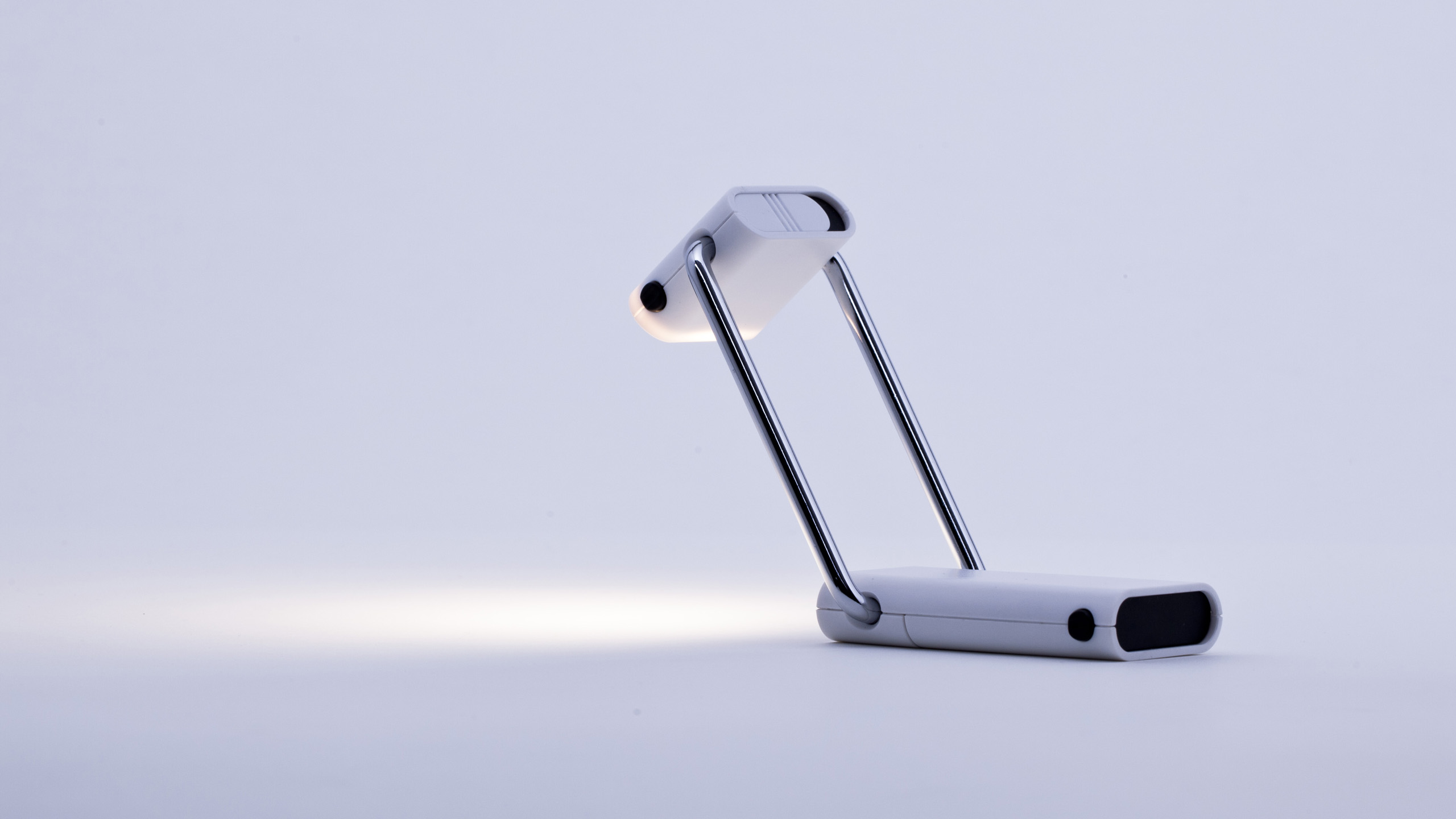 Fully extended, LUMIflip can reach deep into narrow spaces yet when standing freely, it resembles a miniature desklight. A magnet in the base can be used to attach LUMIflip to steel surfaces.
The compact and timeless shape fits nicely in the hand and allows for a variety of ways to be held and used.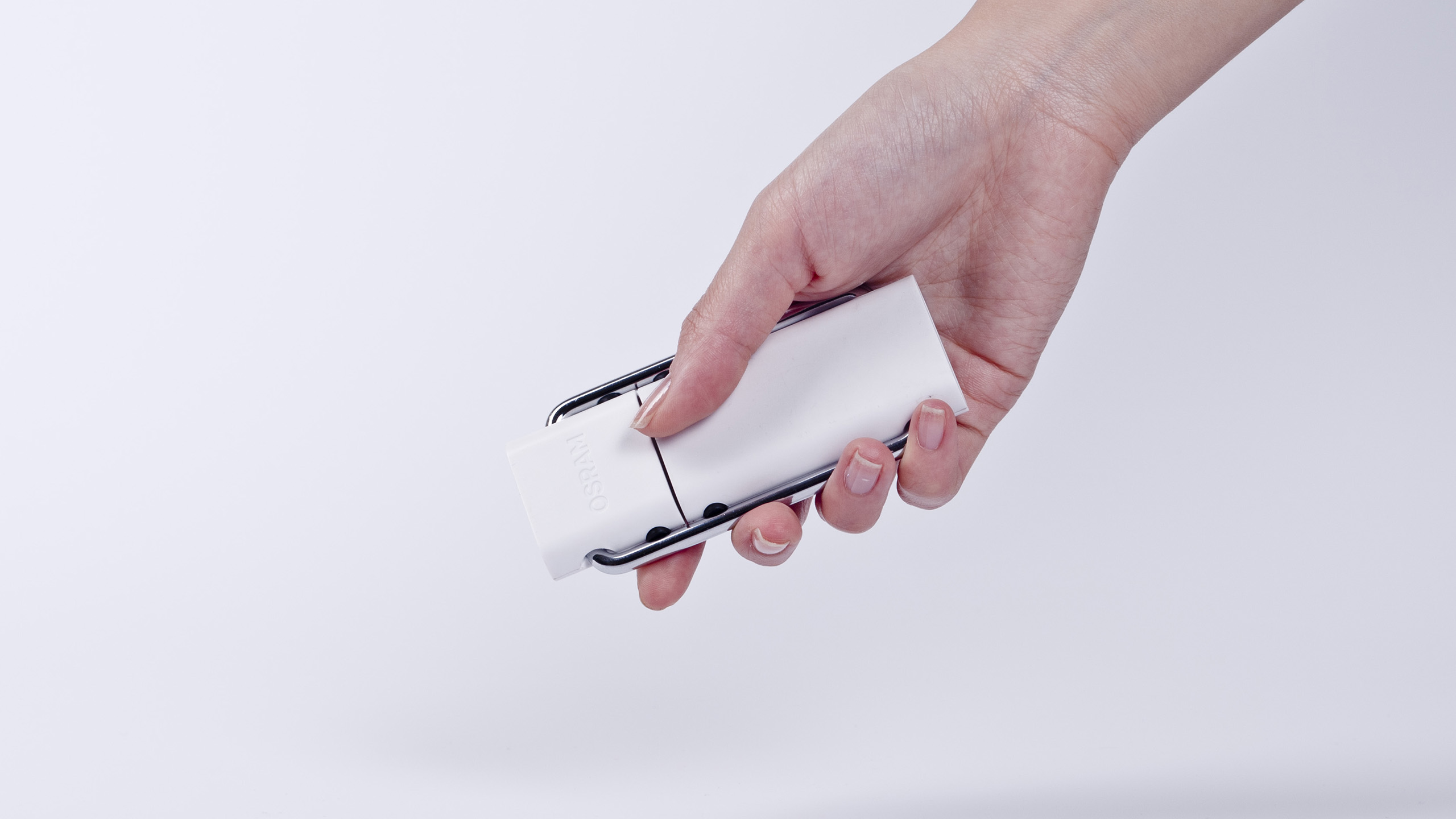 45 parts make up the complex inner workings of this simple-looking object. The sliding-contact freely rotating head in particular was a unique solution that required serious effort.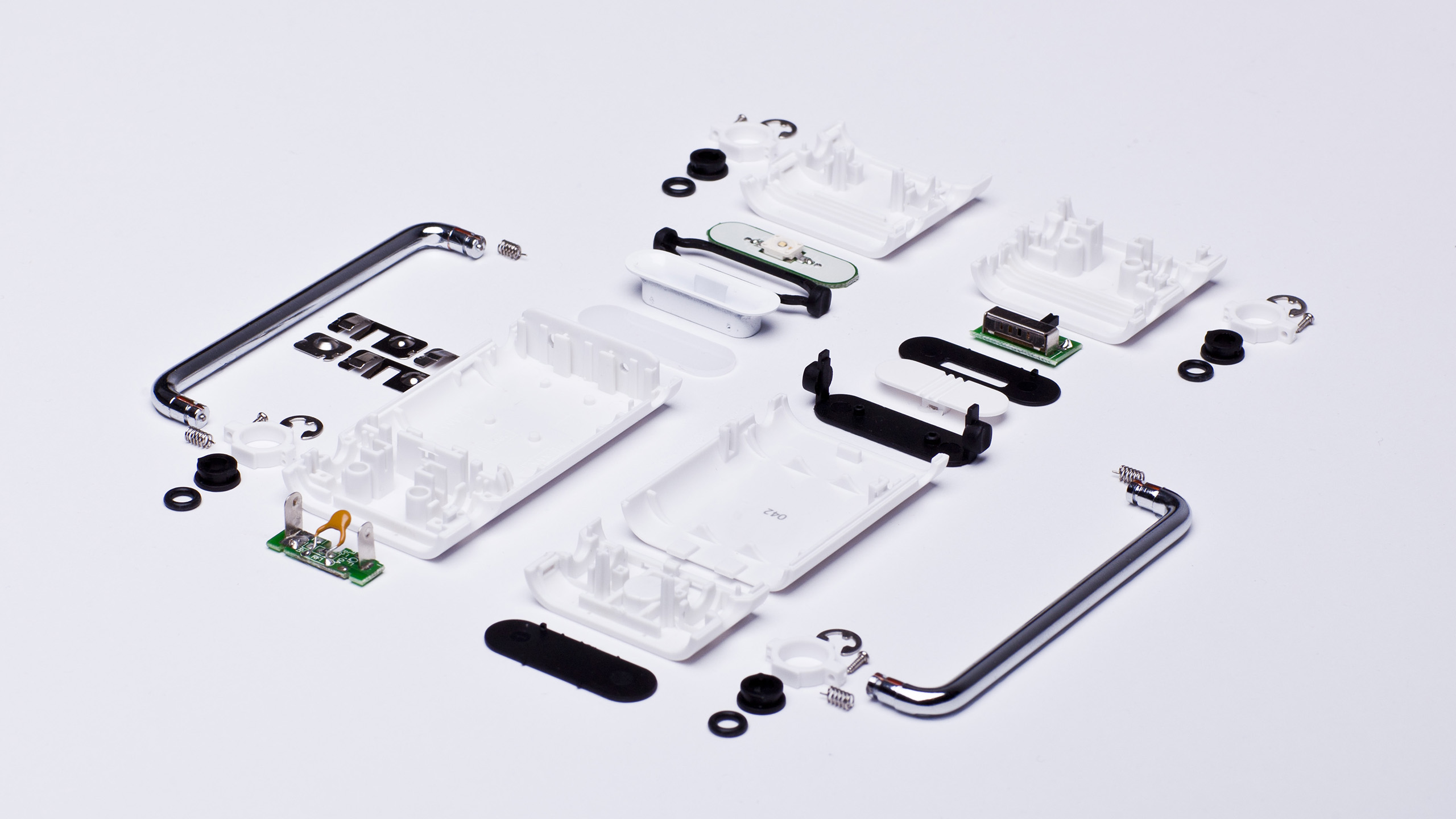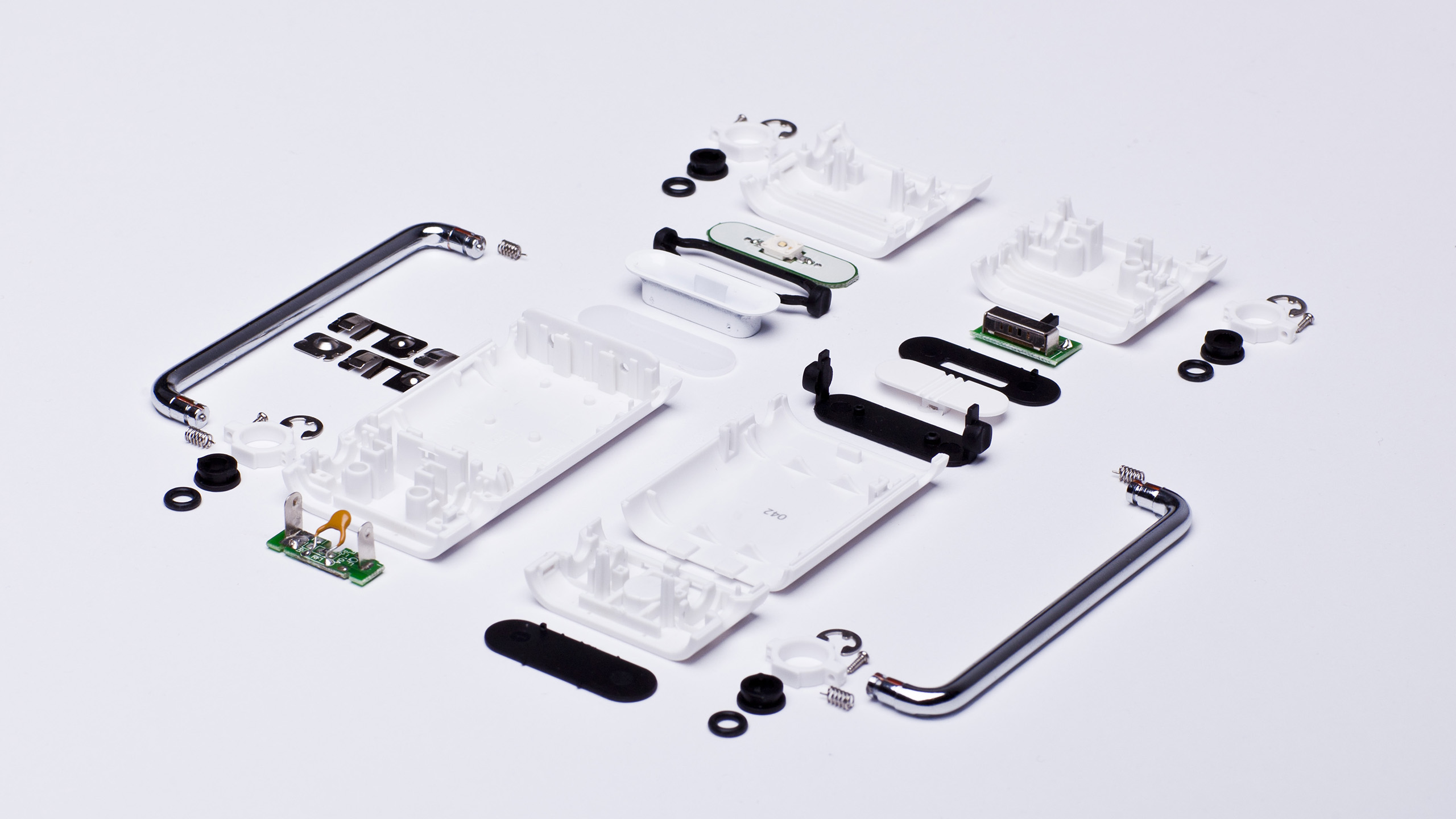 For serious applications too: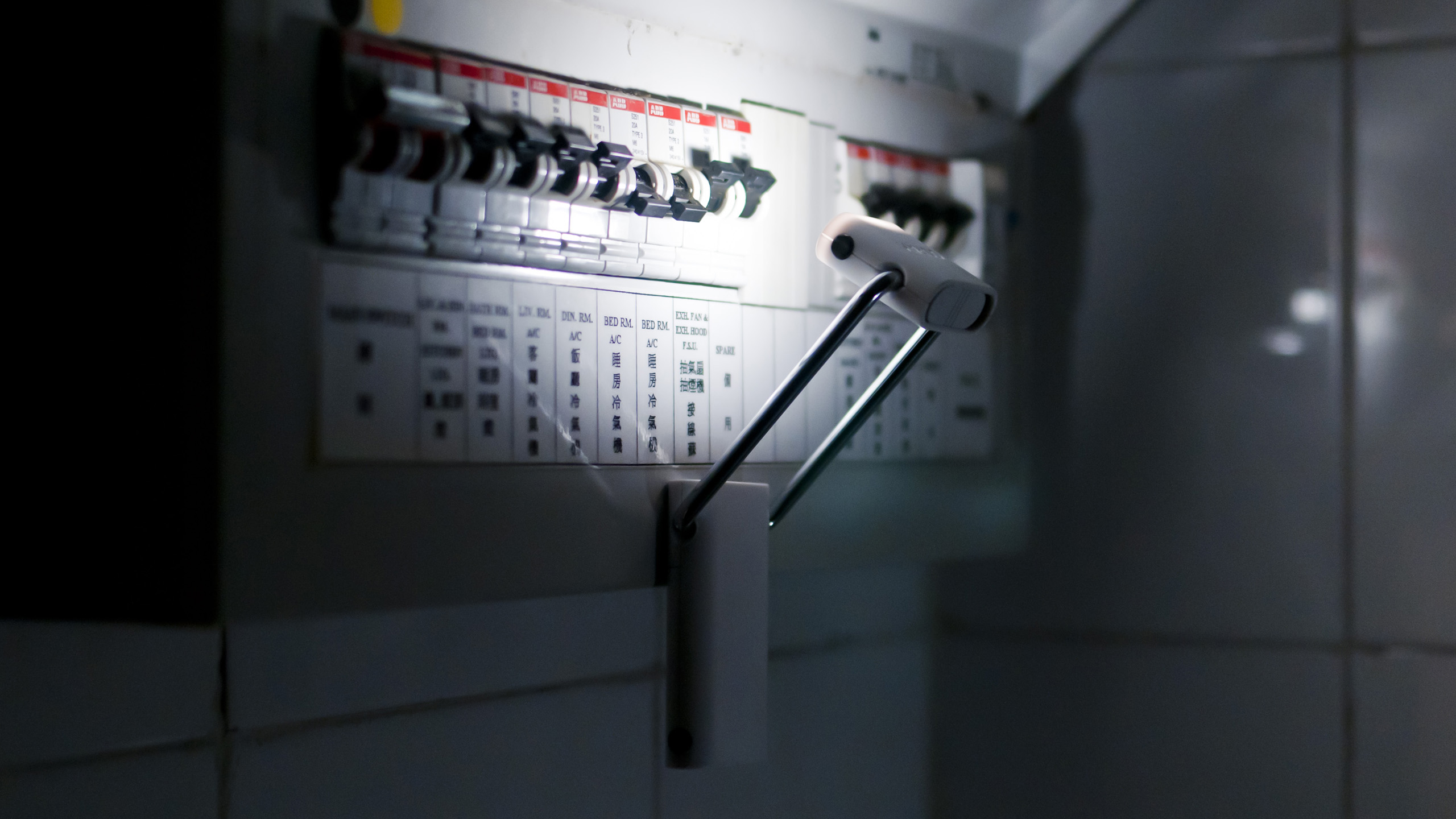 The high-intensity output and surprisingly long run-times are achieved by using an advanced high power LED running on three standard AAA batteries.